Camping near the Gorges du Tarn
Discover the Gorges du Tarn
Vertiginous limestone cliffs that can reach 500 m high, the course of the Tarn river alternating calm and rapid waters, rocky chaos and wild cirques, but also castle and Romanesque church, hamlets and typical villages that make the reputation of this preserved territory!
To admire the jewels of the Gorges du Tarn near the Camping le Pont du Tarn several possibilities are available to you: by car, motorbike, bike or even on foot along the path criss-crossing the left bank. The ideal remains to discover them by canoe-kayak with our partner the Moulin de la Malène from Sainte-Enimie or La Malène.
Along the way, discover unique sites such as the medieval bridge of Quézac and its famous spring, the troglodyte village of Castelbouc, the castle of Prades on its rocky outcrop overlooking the Tarn in Lozère.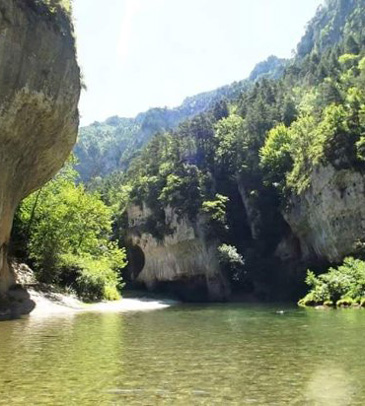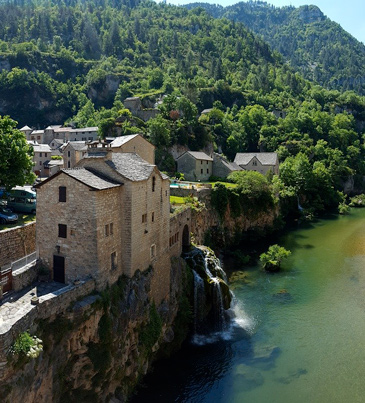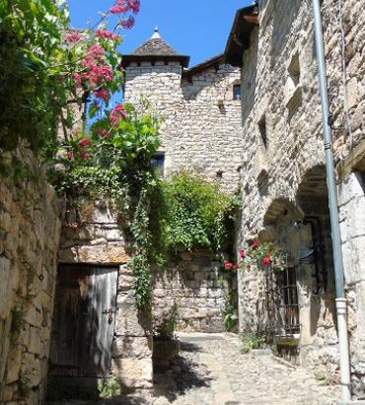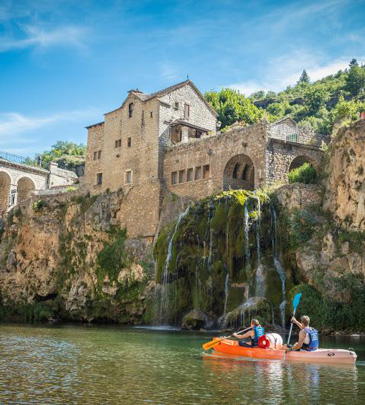 Don't miss a visit to Sainte-Enimie, a medieval village listed as one of the most beautiful villages in France, the cirques of Saint Chély du Tarn and Pougnadoire, the romantic Château de la Case, the picturesque village of La Malène and enjoy an effortless and cultural ride with the Bateliers de la Malène who will make you discover the Baume cirque and its secrets!
To these places of discovery are added the numerous majestic viewpoints and belvederes such as the Roc des Hourtous and the Point sublime! Enough to delight lovers of wild nature and typical built heritage!
After a magnificent day discovering the Gorges du Tarn, return to your accommodation in our campsite and enjoy a relaxing evening with your family.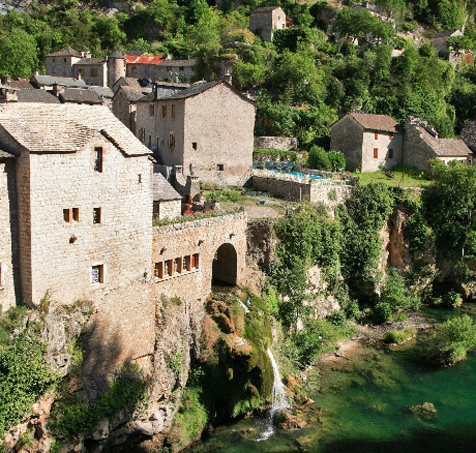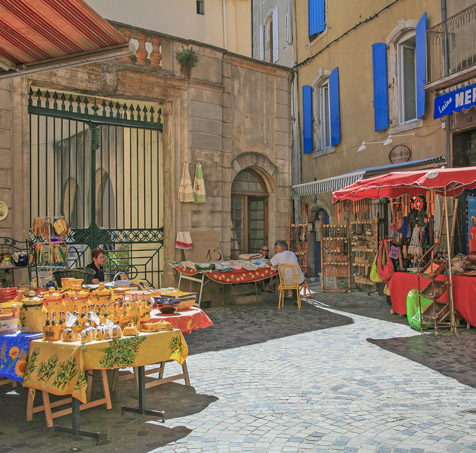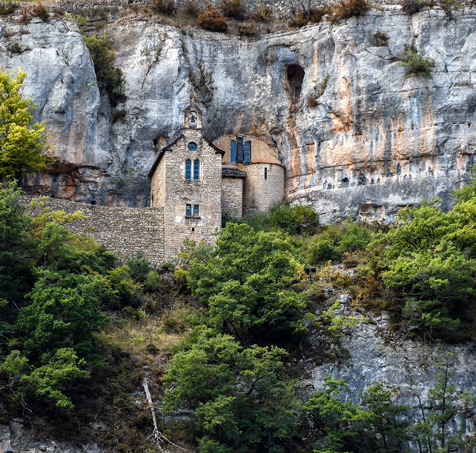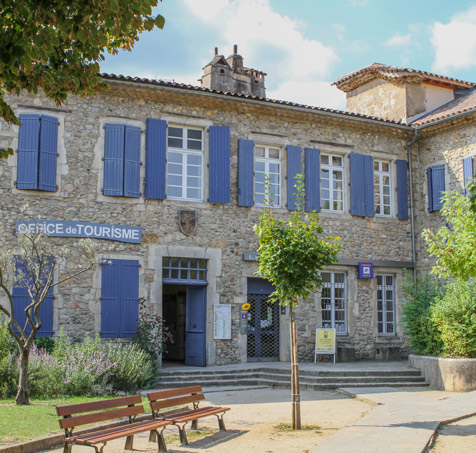 Camping near the Gorges du Tarn
You will undoubtedly be seduced and dazzled by the beauty of the Gorges du Tarn. The charming sites to visit will leave you with memories in your head before heading back to the campsite for a pleasant evening in the company of your family, friends or spouse.
Take a break and enjoy one of our pizzas to fill you up after a busy day. Then, return to your accommodation for some rest and relaxation before setting off to discover other sites in our beautiful region.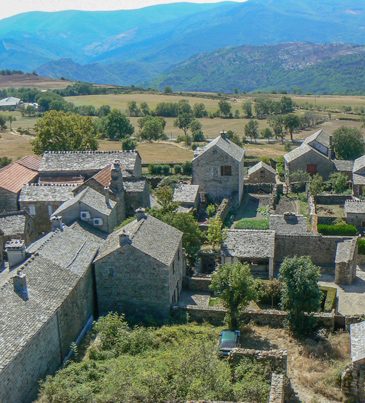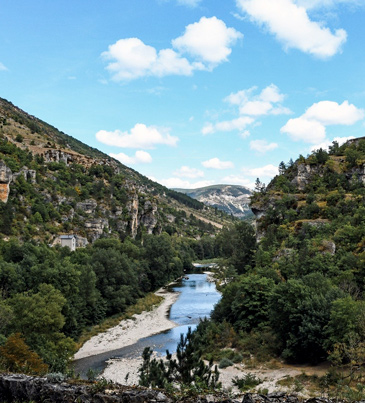 Other points of interest around the campsite